What makes a good wide receiver (WR)?
2022-02-22
Posted by Invictus Gloves
Football Articles
It's one of the most visible and remarkable positions in football is the wide receiver, making eye-catching plays and drawing plenty of attention. Here's a breakdown of what different attributes make the best receivers the unstoppable attacking force they are. 
Your main focus : your speed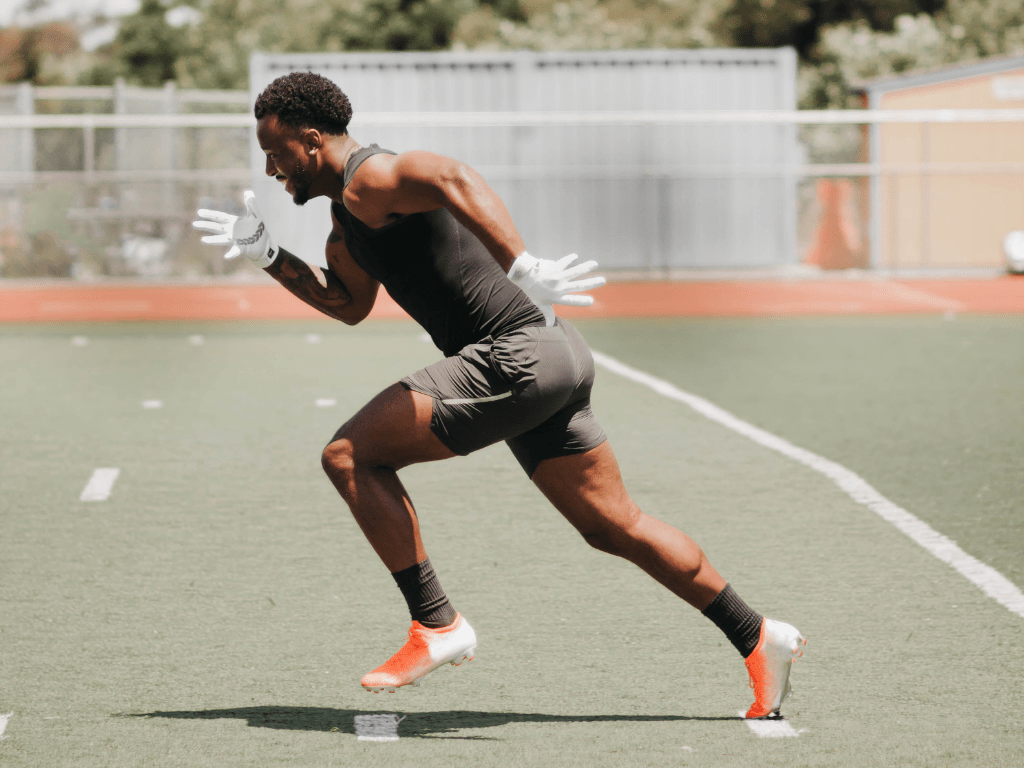 One of the most important aspects of a receiver's game is blistering speed. Being able to get off the line quickly and launch into routes stands out immediately, and allows them to create separation from defenders. Being able to create that separation in a straight line as well as out of cuts and moves. It means that they'll be open more often than not, which is critical to being a big playmaker. 
Catching Ability : the key for every WR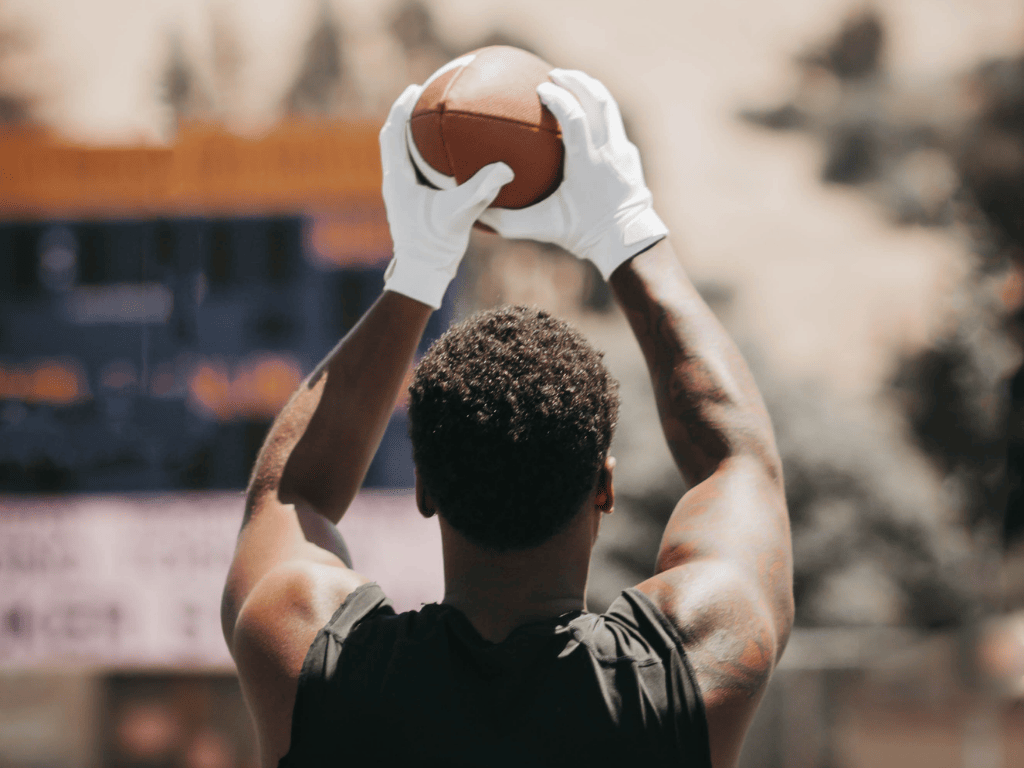 Another absolutely key part of any good receiver's game is of course catching ability. Having a large catch radius, limiting the number of drops, and being able to catch in a crowd are all differentiators that elevate good receivers to great ones. To do this it's important to have the best gear, especially gloves to help hang on to every ball. 
Route Running : don't underestimate it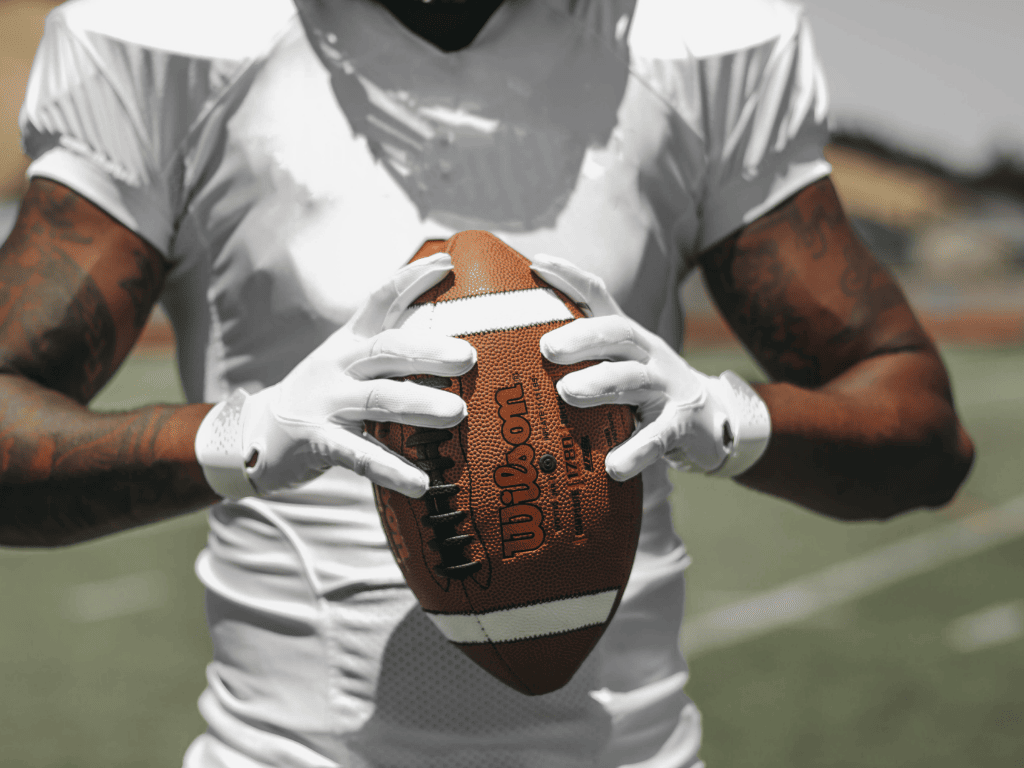 A good coach or knowledgeable player can always tell a pure athlete who is just playing wide receiver from a polished receiver by their route running. Fluid footwork, unpredictability, perfect sense of space and direction, and ability to set up defenders all contribute to great route running. 
Always take advantage of YAC (Yards after catch)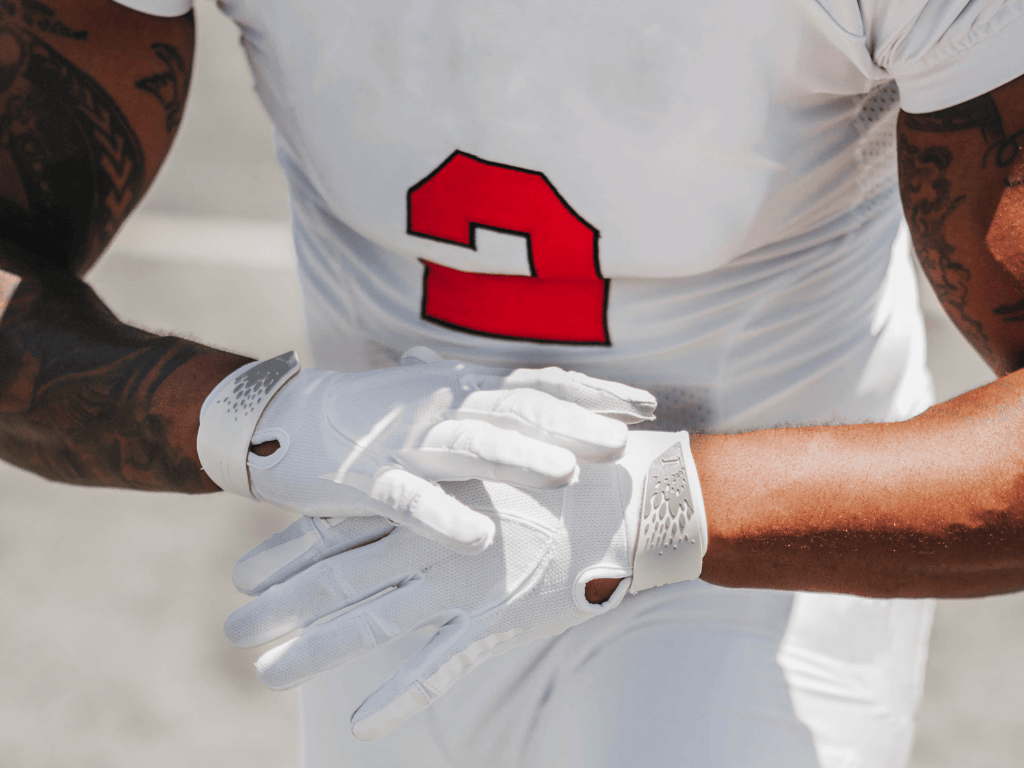 Catching the ball is just the beginning for the best receivers. Making defenders miss, getting upfield and producing bonus yards after a catch is a huge plus for any offence. Speed and evasiveness help with this. But so does reading blocking ahead to get every possible step towards the end zone. 
Athleticism : be ready for anything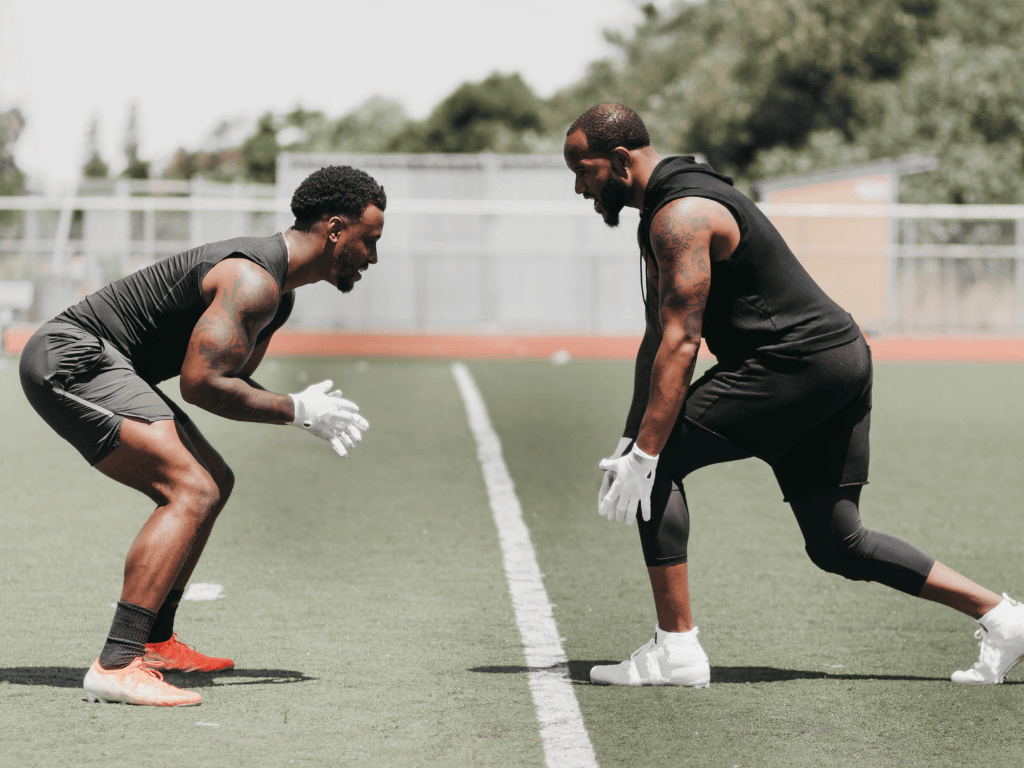 Great athleticism is a huge advantage at any position, and wide receiver is no exception. Whether it's twisting their body in the air to make a catch, fighting off a tackle or tiptoeing along the sideline, a receiver that has total control over their body will be able to make an impact in every facet of their game. 
Your intelligence. your Football IQ.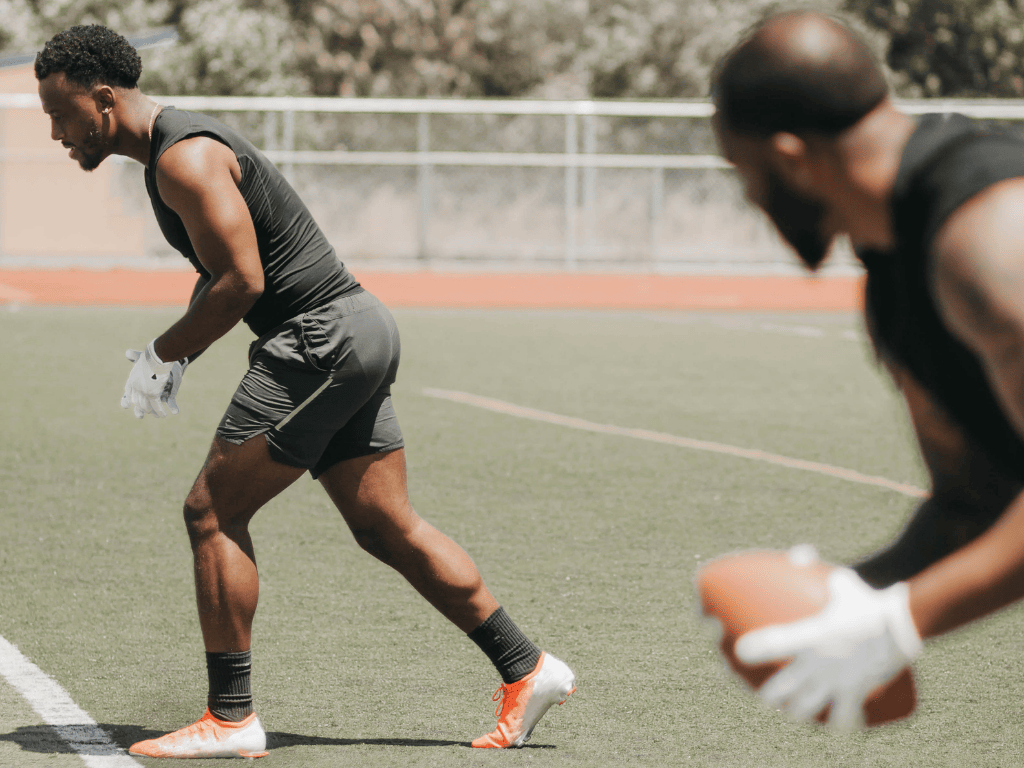 No matter how good a receiver is physically, if they aren't focused mentally they'll only be a liability to their team. Running routes to perfection is only useful if it's the right route. Knowing the playbook inside and out is critical for any receiver's success. There are plenty of other instances where smart wide receivers can make a difference, like getting out of bounds after a catch when time is running down, or reading a defense to know how they're going to try to make a stop. 
Blocking is part of your missions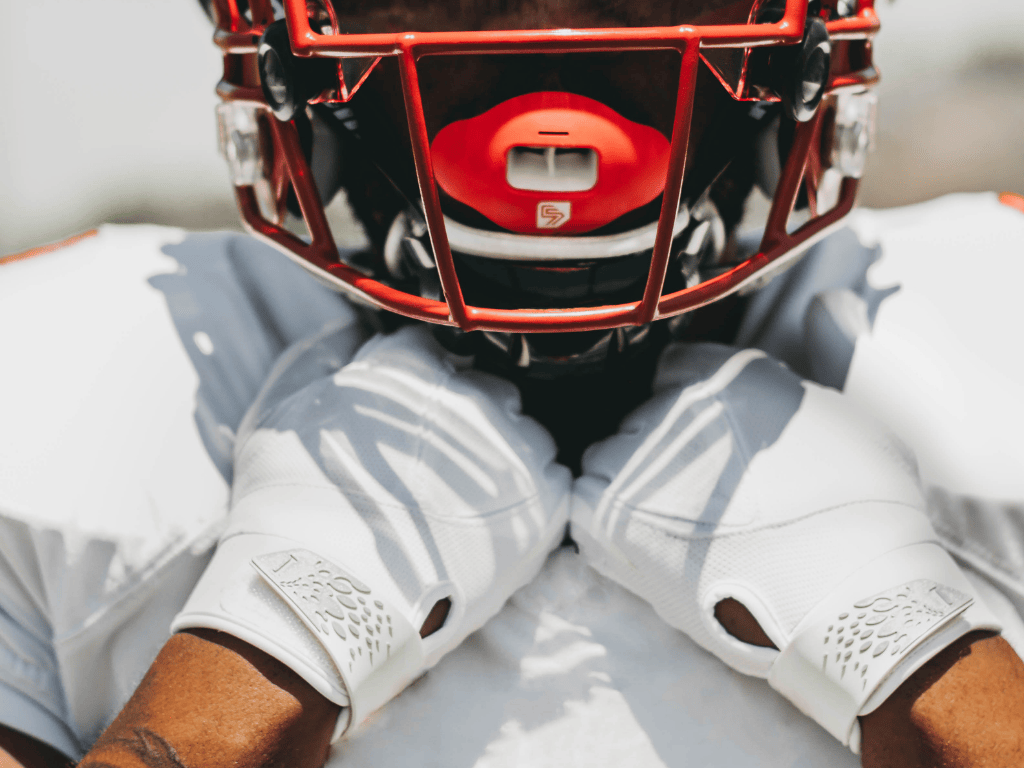 Something that's often overlooked by young receivers but is still important to the position is the ability to effectively block. When a run or pass is coming to their side, receivers have to be able to do 3 things. Stack a defender and create a lane for their teammate, or they're going to bust plays consistently. It may not be glamorous, but good blocking is essential to becoming a complete, well-rounded wide receiver. 
Findlay Brown – Writter
Looking for the best football gloves? CLICK HERE