What football gloves should you choose? [2023]
2023-08-08
Posted by Invictus Gloves
Football Articles
Each ball thrown in your direction brings you one step closer to victory, and football gloves are your best ally to make every catch possible. As you advance through the different levels of football, attention to detail becomes more and more important, separating the good players from the great ones. Without a doubt, great hands are key to making difficult catches, but a great pair of gloves makes things easier, and can be the difference between a touchdown and a drop. You wouldn't put old beat-up tires on a Ferrari, so don't do your hands a disservice by not using the right pair of football gloves.
The Fit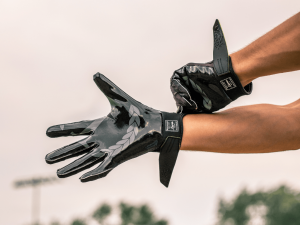 When choosing a pair of football gloves, one of the most important aspects is the fit. The gloves must perfectly contour your hand, becoming one with the athlete. It should feel like an extension of your body, allowing all your attention to be directed towards the most important thing, the game. Make sure to take the time to check your hand measurements carefully when shopping online, the majority of companies use the table below:
Durability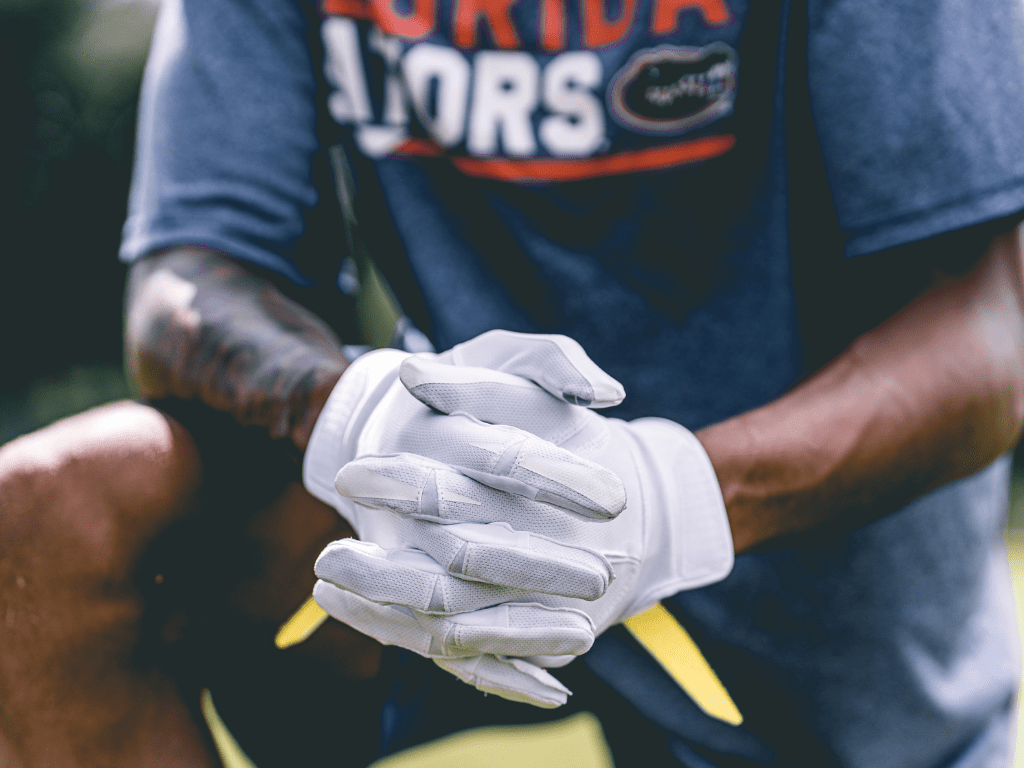 Once you've decided on a pair of football gloves, durability is critical so you're not burning through more than five pairs a season. To achieve that, the material must be of the highest quality, proven on the field to withstand the tough test of in-game use. The ideal situation would be to have gloves that are made of …. , a material ultra-light but incredibly strong. The grip is the most important part of your glove, and you want to find one that stays as sticky as possible through multiple uses. To be sure you're getting gloves that meet that requirement, …. Authentication is a great indicator of high quality equipment that won't let you down. 
Pro Tip: moisten your gloves with a damp cloth, it will give them new life. In-game you can spit on them, but that's a little less glamourous. 
The Design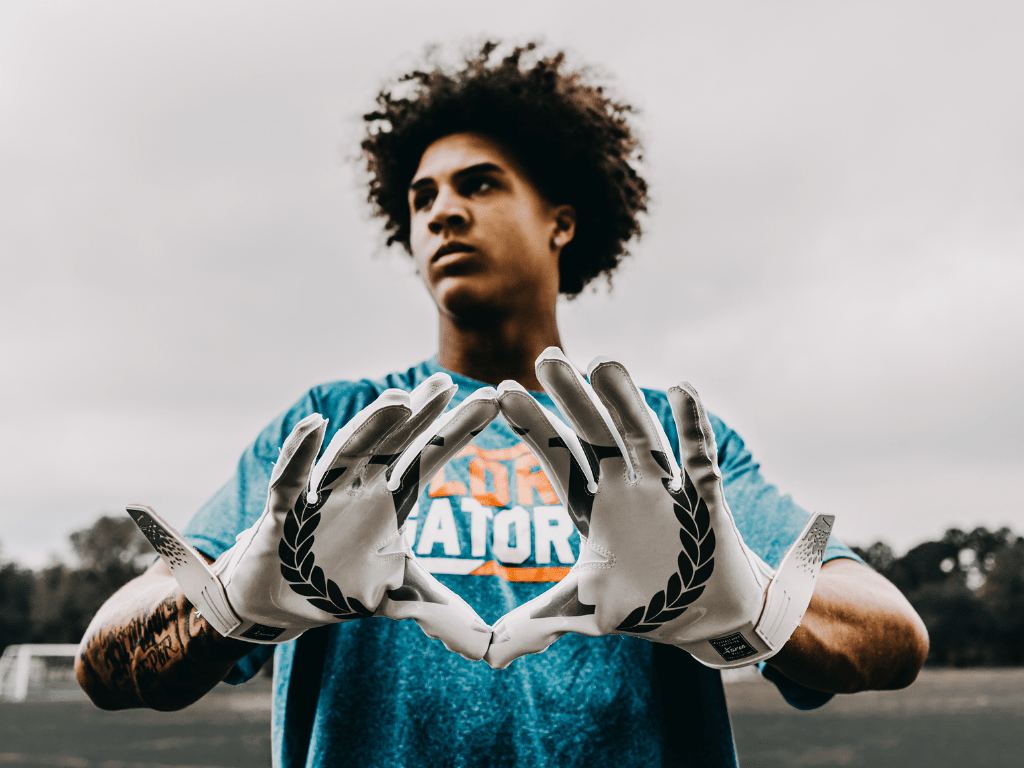 Fit and durability are obviously essential, but we all know that a football glove's appearance is very important to players as well. No one with a red and black wants to wear orange gloves. With that in mind, glove customization can offer an unmatched level of personalization for those who want the best looking gloves possible. 
Overall, choosing a glove comes down to personal preference, but there are objective benchmarks that you can use to make sure you're getting the highest quality glove for you. Once you've used those, it's up to you to show what you can do on the field with the help of your new gloves. 
Ready to improve your game ? CLICK HERE