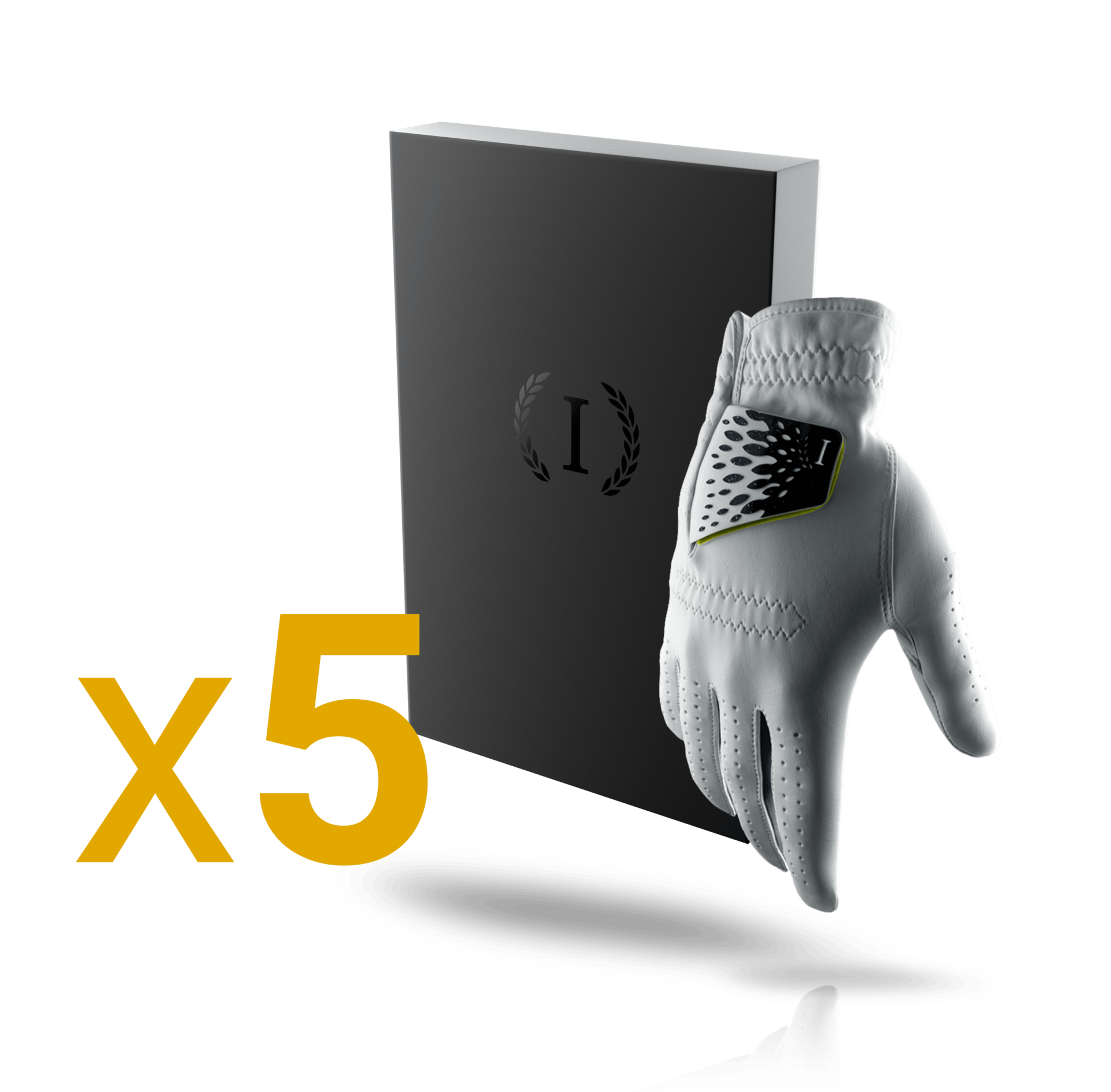 [Pre-Order] The Imperio 5 Pack
BLACK - Take One Size Up (Delivery April 2024)

Elegant
Simple and elegant, designed to match any outfit.

Durable
Second layer of leather added on the high-friction spots of your palm.

Strategic perforation
These small holes will help reduce humidity and boost breathability.

Like a second skin
Built with the lightest 100% high grade Cabretta leather, this glove will feel like a second skin. This glove will mold to your hand and improve your grip. It's soft and velvety feel will assure your comfort during your game. We recommend one size larger than your current brand.

Comfortable
Nice opening at your wrist to liberate your swing. Flexible fabric in between your fingers that will adapt to your grip. Zig-Zag stitches will hold your knuckles in place but will follow your movements.

Adjustable closure for a personalised fit
This little detail will assure the glove is tightened to your liking and optimize your game.