What football gloves do running backs wear?
2020-06-23
Posted by Invictus Gloves
Football Articles
The position of running back has always been a key to any team's offense, and some of the NFL and CFL's greatest players have been running backs, from Walter Payton to Emmitt Smith, Adrian Peterson, Mike Pringle and Andrew Harris. However, the position of running back has evolved since the turn of the millennium, and good running backs are now expected to rush, block, and catch. With the variety of responsibilities now placed on the position, the choice of gloves can be unclear. This article will discuss what gloves you should be looking for to maximize your talent at the running back position.
Find the perfect football gloves fit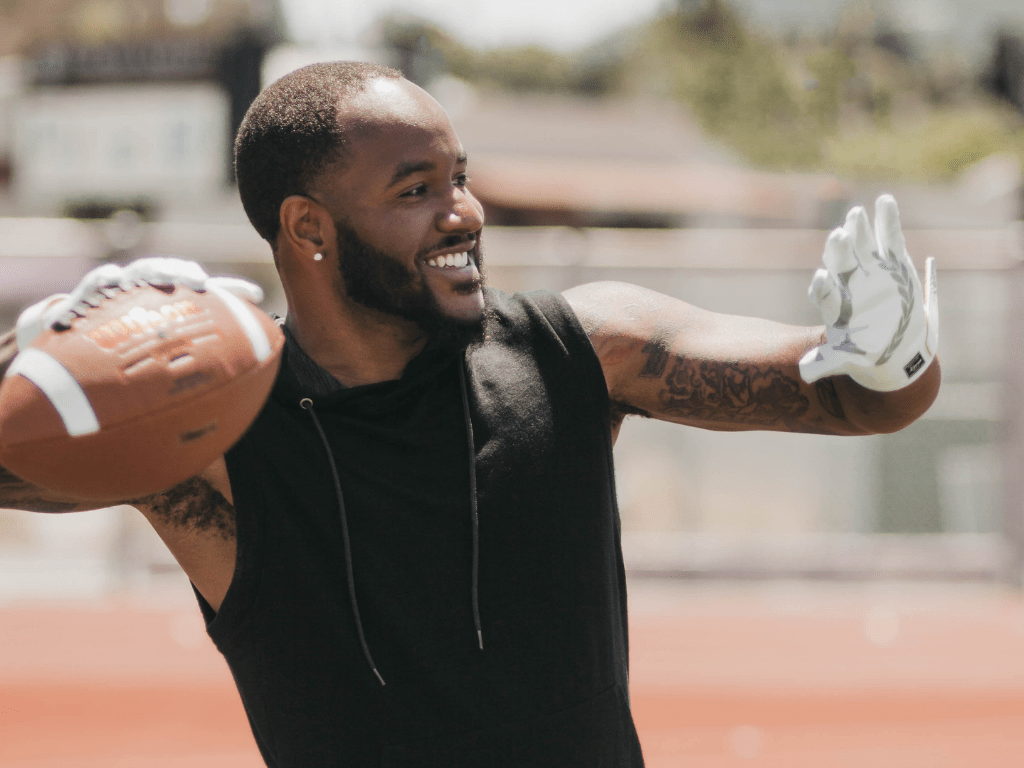 The most important thing for any type of glove is fit. It's crucial your gloves fit your hands exactly right, so make sure to measure your hands carefully, and if possible get custom-made gloves. Handling the ball is obviously important for any running back. Being able to keep the ball secure while withstanding attempted tackles and strips without fumbling is key to any player, but especially a running back. With that in mind, a running back's football gloves need to have an incredibly sticky grip, especially on the palms. Look for ones advertised as having high levels of grip stickiness, which will also help with catching the ball on plays where you become a receiver.
Stop using cheap football gloves.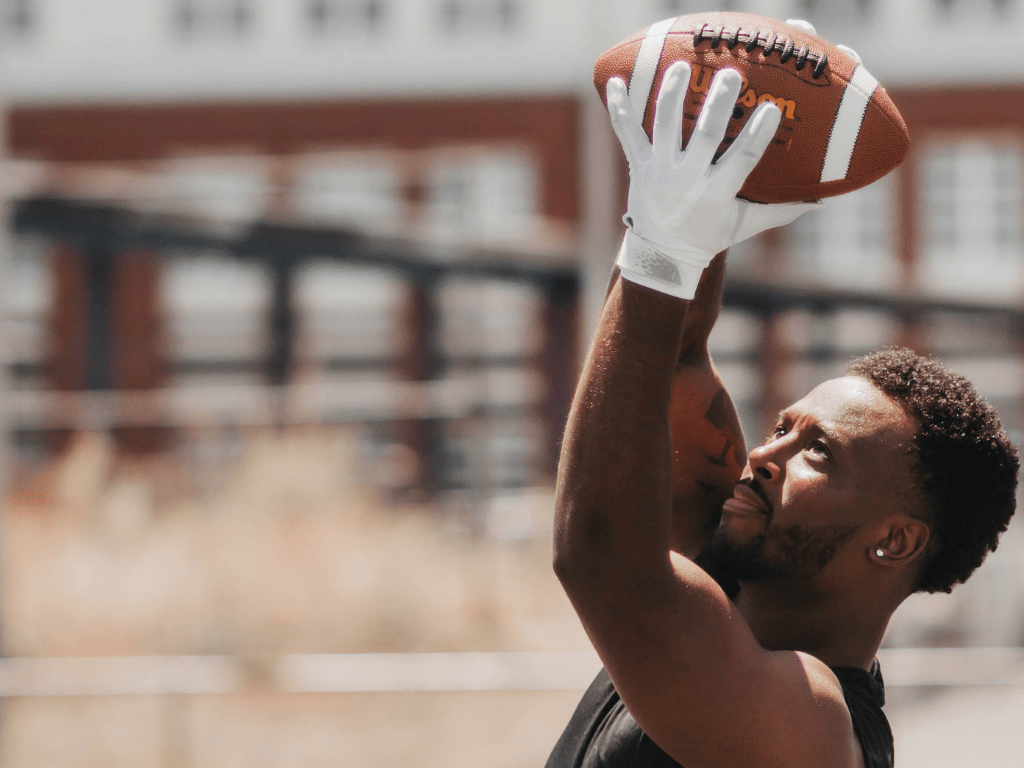 Running backs also have to deal with high levels of defensive pressure and being tackled constantly, so durable gloves are recommended. Make sure to get high-quality gloves made from top-notch materials that won't break down on you within a few games. You should also look for gloves with good breathability and ball feel, which re-emphasises the importance of looking for high-quality materials for your football gloves. Having gloves with good breathability stops hands from becoming too sweaty, which can let gloves slip off mid-game.
Being tackled, blocking and protecting the ball can put a strain on your hands, so another aspect to consider is padding and support. Running back's hands go through the ringer every game, so properly protecting them is crucial to injury prevention. No one wants a sprained finger or broken hand, so football gloves that have a good level of padding and support is something to consider. 
When looking for a balance between super-sticky receiver gloves and more padded lineman-style gloves, it comes down to personal preference and what you think will work best for you. Try out a few different types and go with what you think will give you the biggest advantage on the field.
Findlay Brown – Writter
Looking for the best football gloves for running backs ?
Check out our new Invictus Armis 2.0 HERE