Do football gloves really help?
2021-02-15
Posted by Invictus Gloves
Football Articles
No matter what level of football you're playing, you want the best equipment possible to help elevate your game while not spending too much money on extraneous items that won't actually help your performance. With that in mind, where do football gloves fall, the seemingly omnipresent tool of the trade? Let's break down how gloves might be helpful to someone considering purchasing their own pair. 
A key indicator of the helpfulness of football gloves has already been mentioned, the fact that a majority of players choose to use them at the professional level. There's a reason so many professional players choose to wear gloves, beyond just the aesthetic bonus they provide.
Improve your catching/gripping ability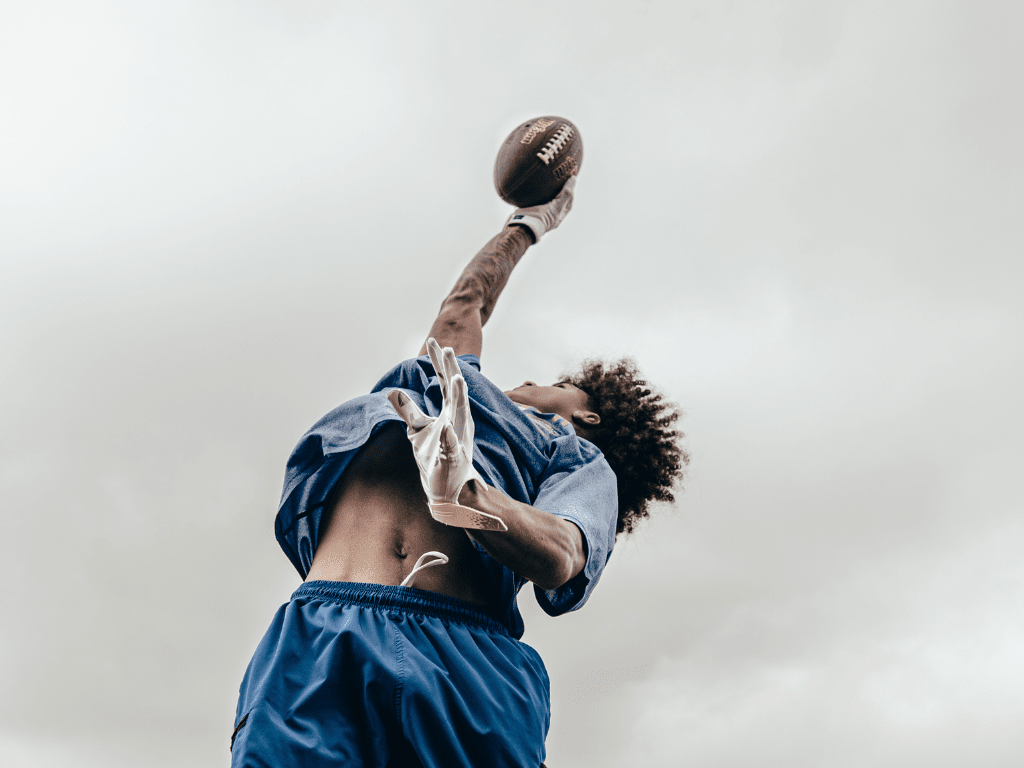 The primary benefit of wearing football gloves is of course maximizing a player's catching ability, with most gloves using thin material to allow for proper feel for the ball but as much stickiness as possible to make even the most difficult catches achievable. Even before football gloves were widespread, receivers like Jerry Rice used tape or other sticky substances on their fingers to gain an edge, and modern gloves are 20% stickier than a human hand, according to a recent study by the M.I.T. Sports Lab. While some players prefer not to wear gloves when it's raining, with the rapid increase in glove technology, they can now be worn in pretty much any weather condition and play level. 
Football gloves aren't just worn by receivers and defensive backs, but linemen as well, as their stickiness is useful for grabbing onto more than just footballs, such as an offensive lineman keeping a hold on a pass rushing defensive edge. However, gloves have numerous other benefits beyond improving gripping ability.
Protect yourself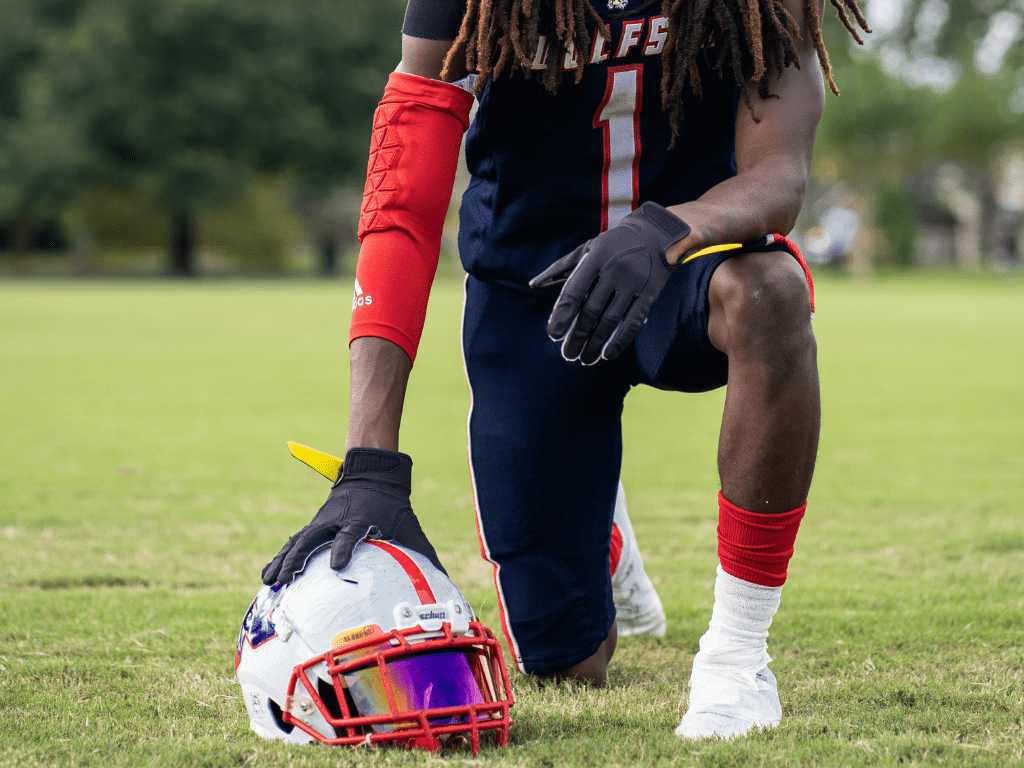 Football gloves protect player's hands from a variety of potentially dangerous situations. Their padding can help prevent injuries to hands and fingers or stop them getting damaged by snagging on an opponent's equipment. Any player will tell you injury prevention is a key part of football, and a piece of equipment that can protect from injury is valuable. They also keep hands isolated from the elements, keeping them warm in cold weather and preventing them from becoming slippery when it rains. 
Express yourself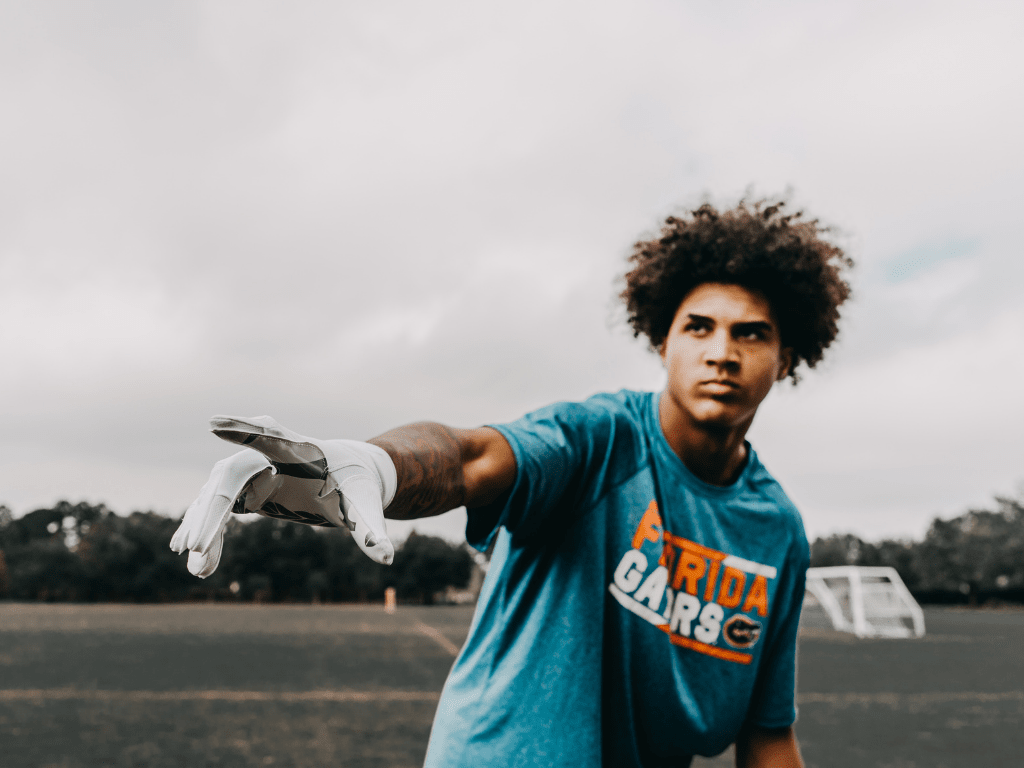 Football gloves also provide a chance for players to express themselves and add to their gameday uniform, with many players customizing their own pair of gloves to show their personality on the field. 
Finally, in order to get the best use out of their gloves, a player has to choose which ones are right for them, which we cover in another post on this site (can link post here). With these benefits, it's clear to see why so many players of all skill levels use football gloves to raise their game, placing them amongst the most important pieces of equipment in the modern game. 
Source for MIT study: https://www.nytimes.com/2019/01/20/sports/super-bowl-nfl-gloves.html 
Findlay Brown – Writter
Looking for the perfect football gloves ? CLICK HERE